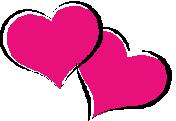 Check this shout-out for from online gossip+fashion+media magazine Celebrity Babylon, who calls us "the online lingerie company [that's] taking over Hollywood!"

The site makes online shopping a breeze, offering luxe brands and specialty designer lines the likes of Wendy Glez, Third Floor, [...] and NAP Lounge.

Add to that, their own GraffitiPink.com signature line Cotton Candy, and it's no wonder that Hollywood's sexy stars have taken notice!
Thanks for the mention, darlings. It's enough to make a girl blush (pink, of course!).