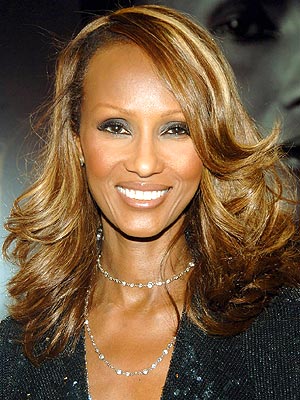 In other Project Runway news, our favorite designer dogfight's first spinoff, Project Runway Canada, premieres tonight on the Canadian network Slice.

Hosted by timeless beauty Iman, PRC serves up the same tried-and-true format as its predecessor: pitting 12 designers against each other in a series of challenges, with the winner strutting away with $100,000 cash, a spread in Elle Canada, and a mentorship with Canadian retailer Winners.

Iman will be joined on judges' row by designer Shawn Henson and Elle Canada editor Rita Silvan. Stepping into Tim Gunn's hallowed loafers as resident mentor is celebrated Canadian designer Brian Bailey.

The biggest question is, what catchphrase will jilted contestants hear instead of Heidi's signature "Auf Wiedersehen?"